Janardhana Deshpande
Chief Architect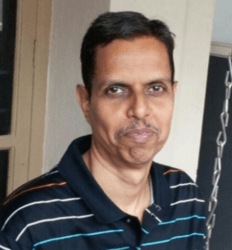 IT Architecture

Enterprise Applications Design & Development

Cloud & M

obile Applications

Artificial Intelligence
MS – Mathematics

Osmania University, Hyderabad, India

Bachelors in Science 

Bangalore University, Bengaluru, India
Janardhana Deshpande  popularly known as 'Jana' is a seasoned architect from the IT industry with over 28+ years of experience. He has worked in various capacities in programs and projects in his career in the last three decades.
7 dot 2 IT Consulting comes up with solutions that are actually adopted by the business users. That is their strength compared to other consulting companies.
He is an expert in Enterprise IT automation solution design and development.
He has worked in multiple industry domains like Banking, Retail, Telecom, Finance, Health Care etc.He shows keen and strong liking for strategy oriented, process driven IT solution for business problems.
He is an expert in Microsoft Technology and PHP based web/api development solutions, cloud & mobile solutions and Artificial Intelligence among other things.
The growth of IT Consulting & Implementation segment in India is driven by the increasing preference for digitalization of business processes across industries.

Bring to the table win-win survival strategies to ensure proactive domination.
If you'd like a free consultation, please start by completing the form: